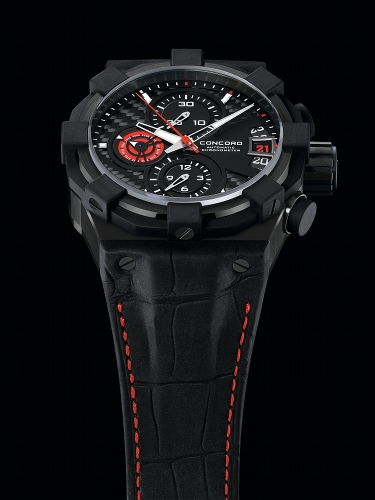 Concord ajoute une nouvelle pièce à sa ligne de garde-temps dédiée aux champions avec le chronographe C1 Heart2Heart. Fidèle à l'esprit de Concord, cette série limitée de 25 exemplaires associe son design au nom du basketteur français Ronny Turiaf. Une pièce qui parle de performance et d'énergie, en faveur de sa Fondation Heart to Heart.
Le chronographe C1 Heart2Heart, certifié COSC, rend hommage au courage et à la volonté du jeune joueur de basketball, qui, à 22 ans, subit une délicate opération à cœur ouvert. Six mois de convalescence plus tard, Ronny Turiaf retourne sur le terrain et moins d'un an après son opération il intègre la mythique équipe des Los Angeles Lakers. Depuis lors, de succès en succès, il évolue en NBA avec les Golden State Warriors de Oakland et fait également partie de l'équipe de France.
En 2008, après avoir remis sa carrière sur les rails, Ronny Turiaf crée la Fondation Heart to Heart afin d'offrir soins et électrocardiogrammes aux malades défavorisés, en particulier les enfants. Sa rencontre avec le team Concord a donné naissance au Chronographe Heart2Heart, créé afin de soutenir la Fondation en lui reversant une partie des bénéfices de vente.
Le boîtier à la construction emblématique et le cadran noir stratifié en fibre de carbone offrent au temps mécanique un espace à sa mesure, sous une glace saphir de 3,3mm d'épaisseur. Quelques touches rouge sang mettent en valeur le disque rotatif des secondes, la date (21, numéro de maillot de Ronny Turiaf), la trotteuse centrale et la couture sellier du bracelet en cuir d'alligator recouvert de caoutchouc. Un garde-temps déterminé, résolu. À l'image de son champion.
Doté d'une glace saphir, le fond du boîtier s'ouvre sur les rouages et le rotor noir décoré de Côtes de Genève verticales. Sur le verre, la signature de Ronny Turiaf et le logo Heart to Heart. Au cœur de la montre, le cœur de la Fondation.
---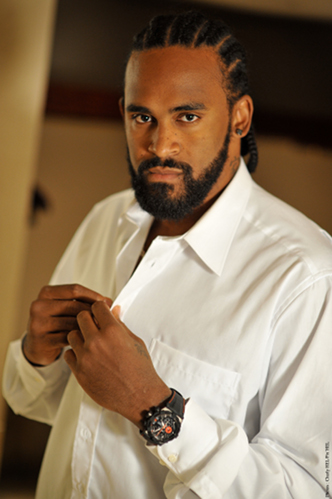 Concord is enriching its line of timepieces dedicated to champions with the C1 Heart2Heart watch. In keeping with the Concord philosophy, this 25-piece limited edition associates an exceptional design with the name of French basketball star Ronny Turiaf. The result is a high-performance, high-energy model destined to support the player's Heart to Heart Foundation.
The C1 Heart2Heart chronograph, a COSC-certified chronometer, pays tribute to the courage and determination of the young basketball champion who underwent open-heart surgery at the age of just 22. After a six-month convalescence, Ronny Turiaf was back in the game, and less than one year after his operation, he joined the legendary Los Angeles Lakers. Enjoying consistent success ever since, he currently plays in the NBA with the Golden State Warriors of Oakland and is part of the French national team.
In 2008, after getting his career back on track, Ronny Turiaf created the Heart to Heart Foundation in order to provide treatment and ECG testing for underprivileged patients suffering from heart disease, and especially children. His encounter with the Concord team has now given rise to the Heart2Heart Chronograph, specially created to support the Foundation which will receive a share of sales profits.
The iconic case and layered carbon fibre dial provide a generous frame for the majesty of mechanical time, displayed beneath a 3.3 mm thick sapphire crystal. A few blood-red accents highlight the rotating seconds disc, the date (21, Ronny Turiaf's NBA jersey number), the central seconds hand and the saddle-stitching on the rubber-coated alligator leather strap. This determined, resolute timepiece faithfully reflects the character of an authentic and big-hearted champion.
The case-back fitted with a sapphire crystal enables one to admire the intricate workings of the movement with its black rotor adorned with vertical Côtes de Genève, while the glass itself carries Ronny Turiaf's signature along with the Heart to Heart logo. The heart of the Foundation beating at the heart of a very special watch…